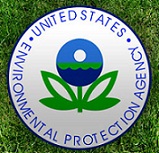 In November, the U.S. EPA expanded the public health registration for Antimicrobial Copper to cover an additional 124 alloy compositions. These alloys, which now bear the mark of the premier antimicrobial touch surface material, add even more aesthetic, design, and manufacturing capabilities to the robust portfolio of Antimicrobial Copper options. With 479 EPA-registered alloys now available, there's an Antimicrobial Copper solution for every new construction or retrofit project.
Click here for a complete listing of EPA registered Antimicrobial Copper Alloys

Copper and copper alloys are engineering materials that are durable, colourful and recyclable and are widely available in various product forms suitable for a range of manufacturing purposes. Copper and its alloys offer a suite of materials for designers of functional, sustainable and cost-effective products.
Some specific copper alloys have intrinsic antimicrobial properties (so-called 'Antimicrobial Copper') and products made from these materials have an additional, secondary benefit of contributing to hygienic design. Products made from Antimicrobial Copper are a supplement to, not a substitute for standard infection control practices. It is important that current hygiene practices are continued, including those related to the cleaning and disinfection of environmental surfaces.