In a world first, the most popular restaurant chain in South Korea has outfitted two of its top outlets in Seoul with antimicrobial copper, augmenting existing hygiene measures with a view to setting the gold standard for food safety.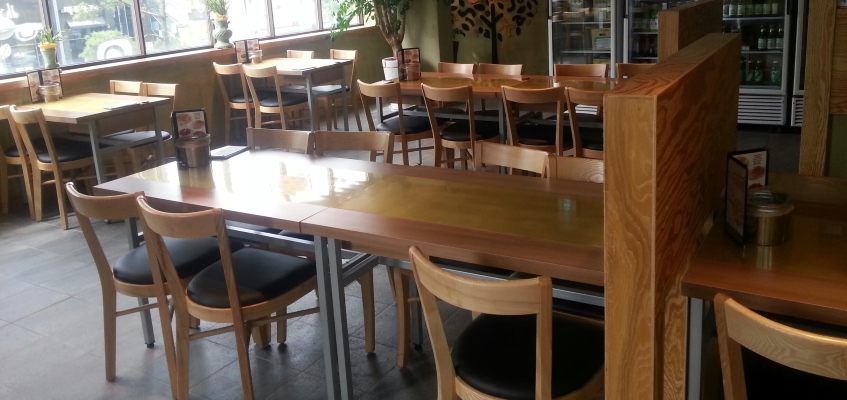 The Tosilae restaurants, among 130 across the country, are equipped with antimicrobial copper table tops and air conditioning units. A plaque at the entrance explains their significance to customers.
Won Sun Joong, CEO of Tosilae, explains the chain's move to antimicrobial copper: 'Our top priority is hygiene and food safety for our customers. We are continually raising these standards in all our restaurants, so it is just a matter of time before we introduce antimicrobial copper to the rest of the chain.'

The products at Tosilae were supplied by Yoosung Transglobal. Yoo Seung Chul, the company's CEO, said of the company's antimicrobial copper range: 'Our ultimate goal is to assist people in living healthy lives by using antimicrobial copper products in everyday life. Tosilae's adoption of antimicrobial copper surfaces is expected to raise awareness of their benefits, and will serve as a catalyst for more antimicrobial copper applications in the country.'
Copper and copper alloys are engineering materials that are durable, colourful and recyclable and are widely available in various product forms suitable for a range of manufacturing purposes. Copper and its alloys offer a suite of materials for designers of functional, sustainable and cost-effective products.
Copper and certain copper alloys have intrinsic antimicrobial properties (so-called 'Antimicrobial Copper') and products made from these materials have an additional, secondary benefit of contributing to hygienic design. Products made from Antimicrobial Copper are a supplement to, not a substitute for standard infection control practices. It is essential that current hygiene practices are continued, including those related to the cleaning and disinfection of environmental surfaces.