The first dental office in Brazil to install a suite of antimicrobial copper products to enhance infection prevention was Dr Nobayashi's endodontic practice in São Paulo, Brazil.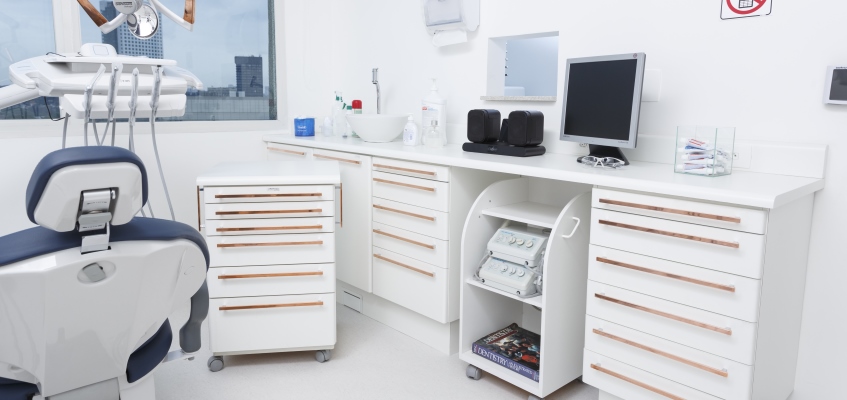 Dr Cristina Nobayashi's facility is fitted with door furniture, drawer and dental light handles made from copper, which will rapidly kill bacteria, viruses and fungi that settle on its surface. The goal is to reduce cross-contamination via these surfaces, which can act as reservoirs of infection when made from non-copper materials.
Copper's inherent antimicrobial activity is shared with many copper alloys – including brass and bronze – that are collectively termed 'antimicrobial copper'. While Dr Nobayashi opted for pure copper surfaces to make a clear visual statement of her commitment to patient safety, products are available in a range of colours including gold, brown and silver shades that resemble stainless steel.
The endodontic office is located in São Paulo, joining Congonhas Airport that already has antimicrobial copper handrails in its car parks and check-in desks designed to reduce the spread of infection between international travellers.
Copper and copper alloys are engineering materials that are durable, colourful and recyclable and are widely available in various product forms suitable for a range of manufacturing purposes. Copper and its alloys offer a suite of materials for designers of functional, sustainable and cost-effective products.
Copper and certain copper alloys have intrinsic antimicrobial properties (so-called 'Antimicrobial Copper') and products made from these materials have an additional, secondary benefit of contributing to hygienic design. Products made from Antimicrobial Copper are a supplement to, not a substitute for standard infection control practices. It is essential that current hygiene practices are continued, including those related to the cleaning and disinfection of environmental surfaces.