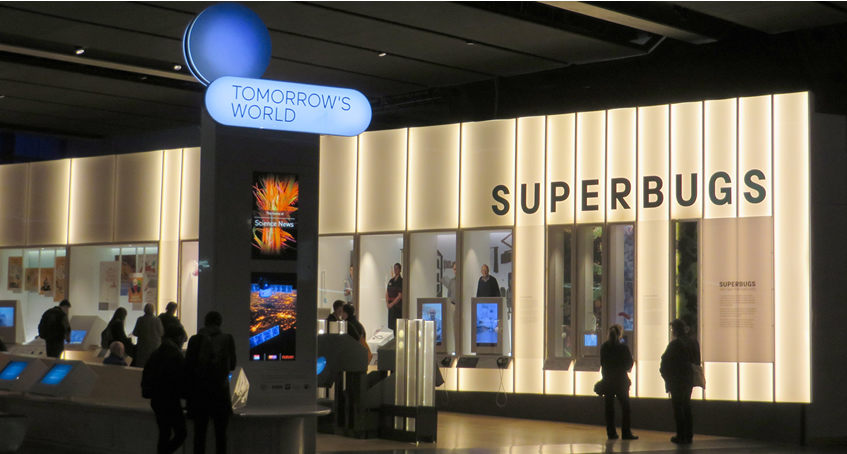 The latest exhibition at the Science Museum, London, highlights the threat to global public health of antibiotic resistant bacteria, and features innovations to address the issue, including copper touch surfaces.
10 November 2017
Superbugs: The Fight For Our Lives explains the problem that antibiotic resistant bacteria—'superbugs'—can cause and showcases the innovative technologies being used to tackle them.
The exhibition features a hospital display with copper IV pole, stethoscope and pen, as examples of hi-touch surfaces which can benefit from the protection of copper in a healthcare setting. Copper touch surfaces have been shown to harbour fewer bacteria, including those with antibiotic resistance, and so contribute to a more hygienic environment and help to prevent the spread of resistance.
The exhibition was opened by Lord O'Neill, leader of the Review on Antimicrobial Resistance which reported 50,000 lives are lost each year to antibiotic-resistant infections in Europe and the US alone.
Copper items were provided by Cu+ registered suppliers: Solioz Scientific (pen), Spirit Medical (stethoscope) and CuBH SpA (IV pole).
The exhibition is in the Tomorrow's World gallery, is free to visit and runs until Spring 2019.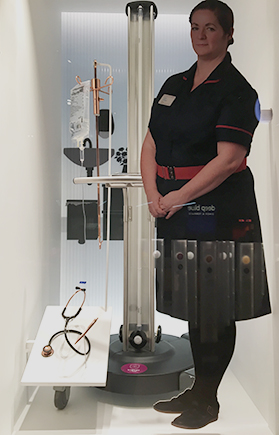 Copper and copper alloys are engineering materials that are durable, colourful and recyclable and are widely available in various product forms suitable for a range of manufacturing purposes. Copper and its alloys offer a suite of materials for designers of functional, sustainable and cost-effective products.
Copper and certain copper alloys have intrinsic antimicrobial properties (so-called 'Antimicrobial Copper') and products made from these materials have an additional, secondary benefit of contributing to hygienic design. Products made from Antimicrobial Copper are a supplement to, not a substitute for standard infection control practices. It is essential that current hygiene practices are continued, including those related to the cleaning and disinfection of environmental surfaces.