Navarra University Hospital in Spain has boosted existing infection control measures in its intensive care unit with a suite of antimicrobial copper touch surfaces including bed rails, overbed tables, computer input devices, trolleys and furniture handles.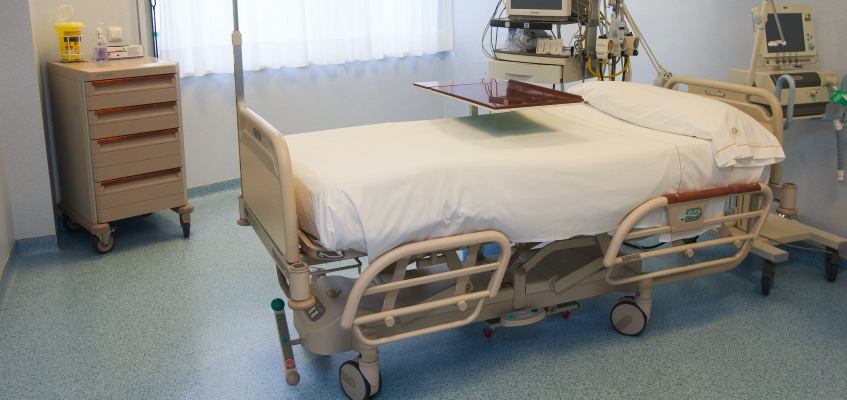 Dr Francisco Guillen, Director of Preventative Medicine at Navarra University Hospital and Secretary of the Spanish Society of Preventative Medicine, Public Health and Hygiene, explains the move to copper: 'The patient environment is a reservoir of infection. In addition to good hand hygiene, it is essential to take steps to prevent the survival of pathogens on these surfaces.
'Antimicrobial copper surfaces in the patient's environment can help reduce the spread of infection. Computer keyboards are a major source of microbiological contamination, so they're one of the surfaces we replaced with antimicrobial copper to reduce cross-contamination.'
Bed rails, overbed tables and computer input devices are the surfaces typically in closest proximity to a patient, and were identified as being among the most contaminated surfaces in an ICU room in the multi-centre US clinical trial that also found the deployment of copper surfaces in ICUs led to a 58% reduction in infection rates. At Navarra, furniture handles and trolleys were also replaced with solid antimicrobial copper versions, along with buttons to open sliding doors.
Copper and copper alloys are engineering materials that are durable, colourful and recyclable and are widely available in various product forms suitable for a range of manufacturing purposes. Copper and its alloys offer a suite of materials for designers of functional, sustainable and cost-effective products.
Copper and certain copper alloys have intrinsic antimicrobial properties (so-called 'Antimicrobial Copper') and products made from these materials have an additional, secondary benefit of contributing to hygienic design. Products made from Antimicrobial Copper are a supplement to, not a substitute for standard infection control practices. It is essential that current hygiene practices are continued, including those related to the cleaning and disinfection of environmental surfaces.