MSKCC is one of the world's premier cancer centres, and was one of three hospitals involved in a US clinical trial assessing antimicrobial copper's clinical efficacy.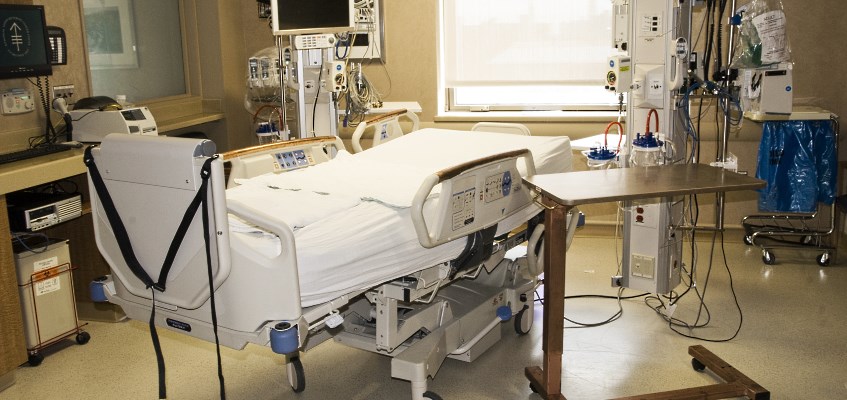 Antimicrobial copper touch surfaces were installed in the 20-bed intensive care unit. Installed surfaces include overbed tables, visitors chair arms, IV poles and more.
As in the two other hospitals involved in the American clinical trials—The Medical University of South Carolina in Charleston, and The Ralph H. Johnson Veterans Administration Medical Center in South Carolina—researchers at this institution replaced stainless steel, aluminium and plastic touch surfaces with antimicrobial copper. The surfaces replaced were those that testing showed to be most heavily contaminated and, not surprisingly, were those in closest proximity to patients and visitors.
The trial leader at this site is was Kent Sepkowitz, MD, Director of Hospital Infection Control and Vice Chairman of Clinical Affairs. He is a Fellow of the American College of Physicians and a frequent contributor to professional journals.
The study was executed in three stages. The first stage established the baseline microbial burden on frequently-touched objects in ICU rooms. The second stage compared the microbial burden on antimicrobial copper surfaces with the microbes on non-copper equivalent surfaces. The third stage assessed cross-contamination of bacteria between patients and the environment, and the incidence of healthcare-associated infection (HCAIs) in the ICU. The connection between contamination on frequently-touched surfaces and patient acquisition of infections was also evaluated.
Objects in closest proximity to patients are most heavily contaminated
Findings from the first stage show that the most heavily contaminated objects are those in closest proximity to the patients: bed rails, call buttons and chairs were found to have the highest levels of Staphylococcus aureus, methicillin-resistant Staphylococcus aureus(MRSA) and vancomycin-resistant enterococci (VRE). These pathogens can survive for extended periods of time on such objects, which may act as reservoirs for the bacteria. The average microbial burden on objects was nearly 17,000 colony forming units per 100 square centimetres.
During the second phase, the microbial burden was found to be significantly lower for both the control and copper-surfaced objects. Copper was found to cause a significant (83%) reduction in the average microbial burden found on the objects (465 CFU/100 cm2; n = 2714 objects) compared to the controls (2,674 CFU/100 cm2; n = 2,831 objects [P < 0.0001]).
Antimicrobial copper surfaces in ICUs can reduce HCAIs
In the third stage, 46 patients developed an HCAI, while 26 patients became colonised with MRSA or VRE. Overall, the proportion of patients who developed an HCAI was 58% lower among those assigned to ICU rooms with objects made from antimicrobial copper.
Dr Schmidt—trial leader and Professor and Vice Chair of the Microbiology and Immunology Department at MUSC—concluded: 'Copper alloy surfaces offer an alternative way to reduce the increasing number of HCAIs, without having to worry about changing healthcare worker behaviour. Because the antimicrobial effect is a continuous property of copper, the regrowth of deadly bacteria is significantly less on these surfaces, making a safer environment for hospital patients.'
Copper and copper alloys are engineering materials that are durable, colourful and recyclable and are widely available in various product forms suitable for a range of manufacturing purposes. Copper and its alloys offer a suite of materials for designers of functional, sustainable and cost-effective products.
Copper and certain copper alloys have intrinsic antimicrobial properties (so-called 'Antimicrobial Copper') and products made from these materials have an additional, secondary benefit of contributing to hygienic design. Products made from Antimicrobial Copper are a supplement to, not a substitute for standard infection control practices. It is essential that current hygiene practices are continued, including those related to the cleaning and disinfection of environmental surfaces.