With influenza outbreaks on the rise, the spread of infectious diseases is a growing concern for educational institutions, and one Tokyo daycare centre is leading the way in infection prevention with antimicrobial copper.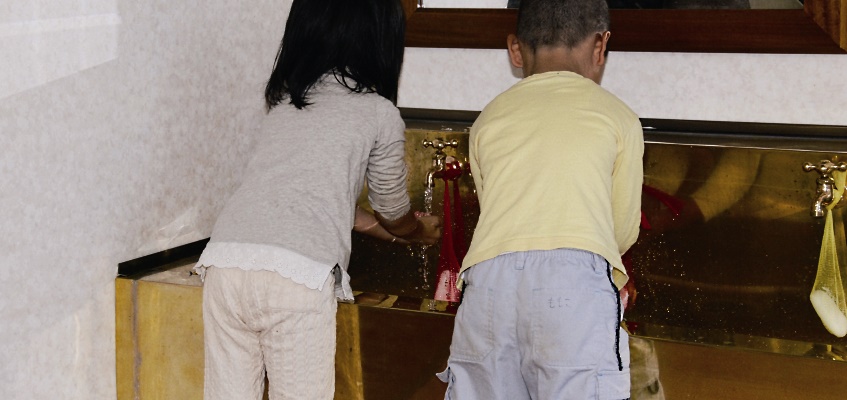 Mejiro Daycare Center for Children, located in Hachioji City in Tokyo, Japan, is meeting parents' demand for a safer environment for their children by using copper alloy touch surfaces that have inherent antimicrobial activity. These surfaces continuously kill bacteria and viruses such as Influenza A, E. Coli and MRSA 24/7, between routine cleans, helping to provide a more hygienic environment. This, along with similar applications in healthcare institutions around the world, follows a clinical trial of antimicrobial copper touch surfaces at Selly Oak Hospital in Birmingham, UK, which showed 90-100% less contamination on them than on standard, non-copper surfaces.
Mejiro has installed items in brass - an alloy of copper that benefits from its antimicrobial properties - in key areas around the facility. Hand washing basins, taps, food serving tables, serving trolleys and door furniture have been replaced with a view to improving hygiene. Director Shoji Hiiragizawa is pleased with his decision:
"We had already implemented infection control by introducing air purification units and ensuring children wash their hands properly, but were still searching for better measures. The introduction of copper has given us a great opportunity to educate children and parents about infection prevention. We explain to the children 'copper defeats bacteria for us', and then talk to them about what they can do to avoid infection."
The distinctive new brass items are eye-catching and beautiful, as well as protecting the health of children, staff and parents, and the children are enjoying them.
Copper and copper alloys are engineering materials that are durable, colourful and recyclable and are widely available in various product forms suitable for a range of manufacturing purposes. Copper and its alloys offer a suite of materials for designers of functional, sustainable and cost-effective products.
Copper and certain copper alloys have intrinsic antimicrobial properties (so-called 'Antimicrobial Copper') and products made from these materials have an additional, secondary benefit of contributing to hygienic design. Products made from Antimicrobial Copper are a supplement to, not a substitute for standard infection control practices. It is essential that current hygiene practices are continued, including those related to the cleaning and disinfection of environmental surfaces.