This new build, thousand-bed hospital in Japan installed antimicrobial copper door furniture throughout its internal medicine, dermatology, pharmaceutical, haemotology and outpatient facilities.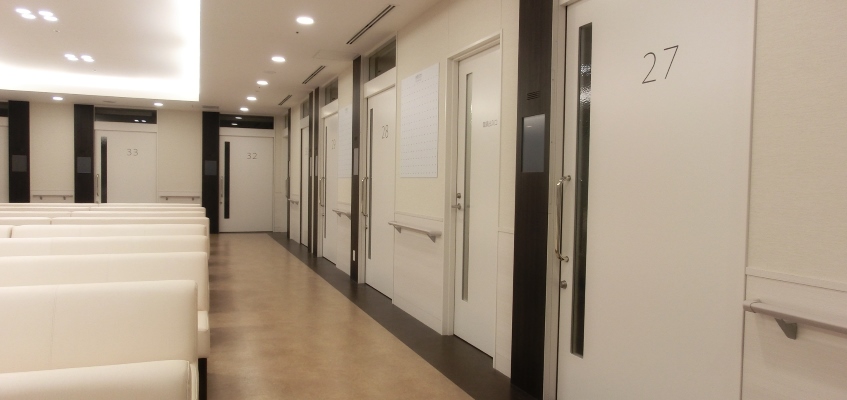 Kitasato University Hospital was inaugurated in 1971 with the goal of delivering patient-centred, collaborative healthcare. Its new facility, opened in May 2014, functions as a clinical education and training venue for the university's undergraduate and graduate students, alongside providing cutting-edge healthcare to the region as a foundation hospital. In addition to comprehensive medical services, with a specialisation in oncology, it is recognised as one of Japan's leading emergency hospitals.
Dr Takeshi Sasahara, an Assistant Professor at the Kitasato University School of Medicine, previously investigated the bactericidal activity of copper and its alloys in the hospital environment in studies that led to a clinical trial in Kitasato University Hospital's former premises. He said of the new installation: 'The doctors and nurses already understood the antimicrobial properties of copper, and many were calling for antimicrobial copper touch surfaces to be installed in the new facility. On the building side, copper's benefits were not so well understood, but fortunately we now have antimicrobial copper door handles, which is very satisfying.'
Copper and copper alloys are engineering materials that are durable, colourful and recyclable and are widely available in various product forms suitable for a range of manufacturing purposes. Copper and its alloys offer a suite of materials for designers of functional, sustainable and cost-effective products.
Copper and certain copper alloys have intrinsic antimicrobial properties (so-called 'Antimicrobial Copper') and products made from these materials have an additional, secondary benefit of contributing to hygienic design. Products made from Antimicrobial Copper are a supplement to, not a substitute for standard infection control practices. It is essential that current hygiene practices are continued, including those related to the cleaning and disinfection of environmental surfaces.