Isku-Yhtymä Oy, a Finnish company offering interior design and furniture solutions for healthcare facilities, public spaces and private homes, offers an antimicrobial copper range. To demonstrate the efficacy of their products, they installed them in their own occupational healthcare centre.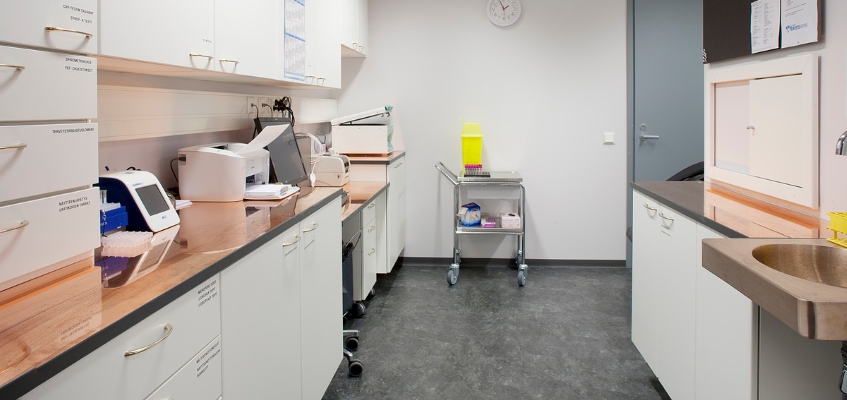 Isku's designers were keen to harness copper's antimicrobial properties for patient protection and created a suite of antimicrobial copper touch surfaces that they are showcasing in their own facilities. Their healthcare centre, newly built in 2013, has antimicrobial copper arm rests on the chairs in its waiting room, a copper reception desk, laboratory desk surfaces, sinks, grab rails, cupboard and drawer handles.
Situated in Lahti, Finland, the centre provides healthcare services to Isku's employees as well as those of other local companies. Some 2,500 people are currently using the facilities.
Riikka Mattila, Company Doctor and Director of Occupational Health Services at Isku, says of the new items: 'Copper surfaces have raised a lot of interest among our customers and we are happy to be able to develop both our operations and operating conditions with antimicrobial copper.'
Copper and copper alloys are engineering materials that are durable, colourful and recyclable and are widely available in various product forms suitable for a range of manufacturing purposes. Copper and its alloys offer a suite of materials for designers of functional, sustainable and cost-effective products.
Copper and certain copper alloys have intrinsic antimicrobial properties (so-called 'Antimicrobial Copper') and products made from these materials have an additional, secondary benefit of contributing to hygienic design. Products made from Antimicrobial Copper are a supplement to, not a substitute for standard infection control practices. It is essential that current hygiene practices are continued, including those related to the cleaning and disinfection of environmental surfaces.