The world's busiest airport – Atlanta's Hartsfield-Jackson International Airport, in the USA – was the first mass transit facility in the world to install drinking fountains and bottle filling stations benefitting from the hygienic properties of antimicrobial copper.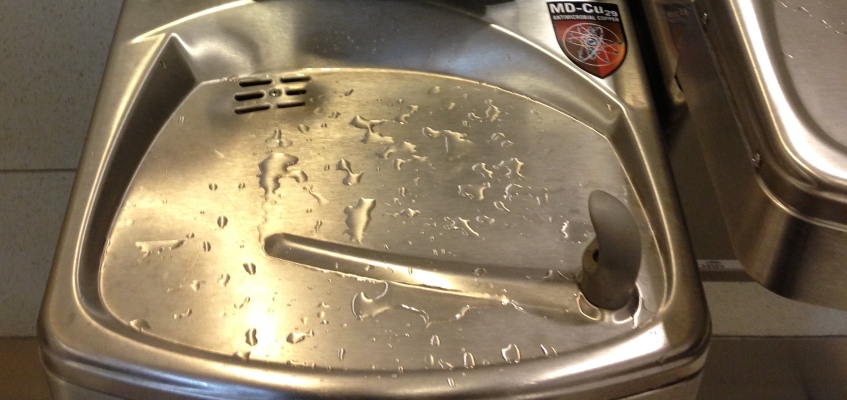 To address the problem of travelling with liquids, the airport installed 52 water fountain and bottle filling stations throughout its concourses and terminals, all with solid antimicrobial copper surfaces. Travellers can either opt for a quick drink, or else refill empty bottles with potable tap water.
The idea behind the concept of bottle filling stations is simple: passengers can carry empty, refillable bottles with them – including through security – then fill them up at the stations. It is hoped this approach will help cut down on waste from plastic bottles bought and discarded before security checks, and further plastic bottles then bought after passengers have passed through security.
The antimicrobial copper surfaces – supplied by US Cu+ company Hussey Copper – offer added assurance of hygiene for all users of the fountains.
Copper and copper alloys are engineering materials that are durable, colourful and recyclable and are widely available in various product forms suitable for a range of manufacturing purposes. Copper and its alloys offer a suite of materials for designers of functional, sustainable and cost-effective products.
Copper and certain copper alloys have intrinsic antimicrobial properties (so-called 'Antimicrobial Copper') and products made from these materials have an additional, secondary benefit of contributing to hygienic design. Products made from Antimicrobial Copper are a supplement to, not a substitute for standard infection control practices. It is essential that current hygiene practices are continued, including those related to the cleaning and disinfection of environmental surfaces.