Gilmour Academy Ice Arena converted more than 200 touch surfaces to antimicrobial copper in a bid to improve hygiene and reduce the risk of infections spreading between users of the facilities.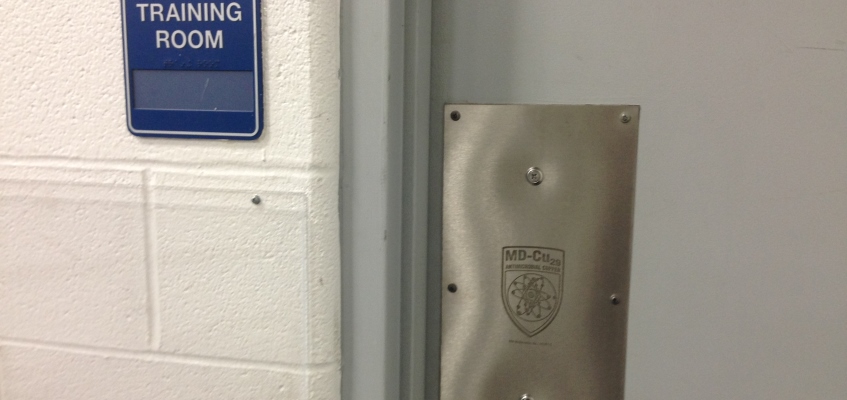 Located near Cleveland in Ohio, the Gilmour Academy Ice Arena facility draws more than 350,000 visitors yearly and is home to John Carroll University, Gilmour Academy and hundreds of hockey and figure skating events throughout the year. Its aim is to 'prepare children to become independent thinkers', and it's a school teaches by example. With this approach in mind, it chose antimicrobial copper touch surfaces, supplied by Hussey Copper, to make its facilities safer for all using them.
Its antimicrobial copper surfaces include push plates and pull handles, cabinet hardware and locker handles. Signage is also displayed around the facility to help communicate the benefits of the new copper fixtures.
Copper and copper alloys are engineering materials that are durable, colourful and recyclable and are widely available in various product forms suitable for a range of manufacturing purposes. Copper and its alloys offer a suite of materials for designers of functional, sustainable and cost-effective products.
Copper and certain copper alloys have intrinsic antimicrobial properties (so-called 'Antimicrobial Copper') and products made from these materials have an additional, secondary benefit of contributing to hygienic design. Products made from Antimicrobial Copper are a supplement to, not a substitute for standard infection control practices. It is essential that current hygiene practices are continued, including those related to the cleaning and disinfection of environmental surfaces.