The world's first large-scale residential installation of antimicrobial copper touch surfaces took place in Reims, France.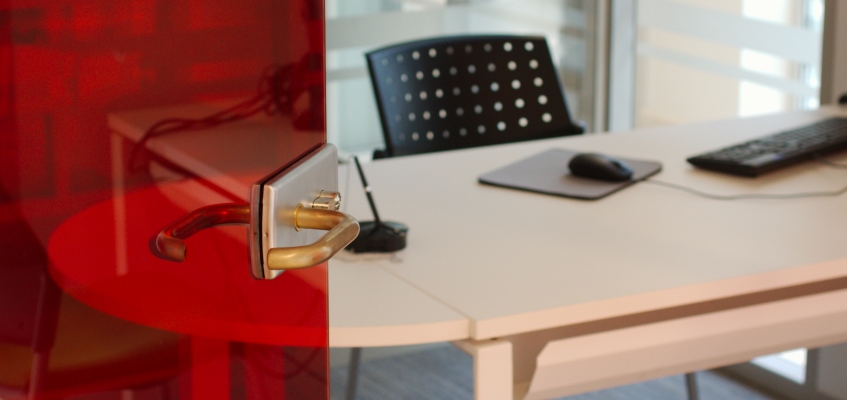 To provide a healthier environment, doors throughout the new Gambetta residential building – including those within apartments, and the sales office – have been equipped with handles made from antimicrobial copper, manufactured by local company Steriall.
Foyer Rémois built the property as part of its commitment to updating and adapting its portfolio of over 20,000 properties to meet contemporary societal needs. In providing housing that intrinsically protects the health of its users, the company is at the cutting edge of innovation.
Aware of the high societal cost of winter epidemics, and the growing problem of antibiotic-resistant organisms, the new housing is designed to minimise the risk of infections spreading between different users of the building via door handles, which are among the most frequently-touched surfaces.
One new resident, Amandine, was delighted with the additional health measure, saying: 'This is my chance to live in a residence protected by antimicrobial copper! When I walk into the building, each time I open a door – to go onto the stairs or service spaces – I feel protected from microbes, especially with winter coming and many people suffering from colds, flu and other viruses. Even inside my apartment, I'm protected by antimicrobial copper. It creates a real cocoon!'
As a leader in sustainable development, Foyer Rémois also carefully considers the green credentials of materials used in its properties. Copper and copper alloy products can be 100% recycled at end of life, making an additional contribution to the new development's sustainable nature.
Copper and copper alloys are engineering materials that are durable, colourful and recyclable and are widely available in various product forms suitable for a range of manufacturing purposes. Copper and its alloys offer a suite of materials for designers of functional, sustainable and cost-effective products.
Copper and certain copper alloys have intrinsic antimicrobial properties (so-called 'Antimicrobial Copper') and products made from these materials have an additional, secondary benefit of contributing to hygienic design. Products made from Antimicrobial Copper are a supplement to, not a substitute for standard infection control practices. It is essential that current hygiene practices are continued, including those related to the cleaning and disinfection of environmental surfaces.