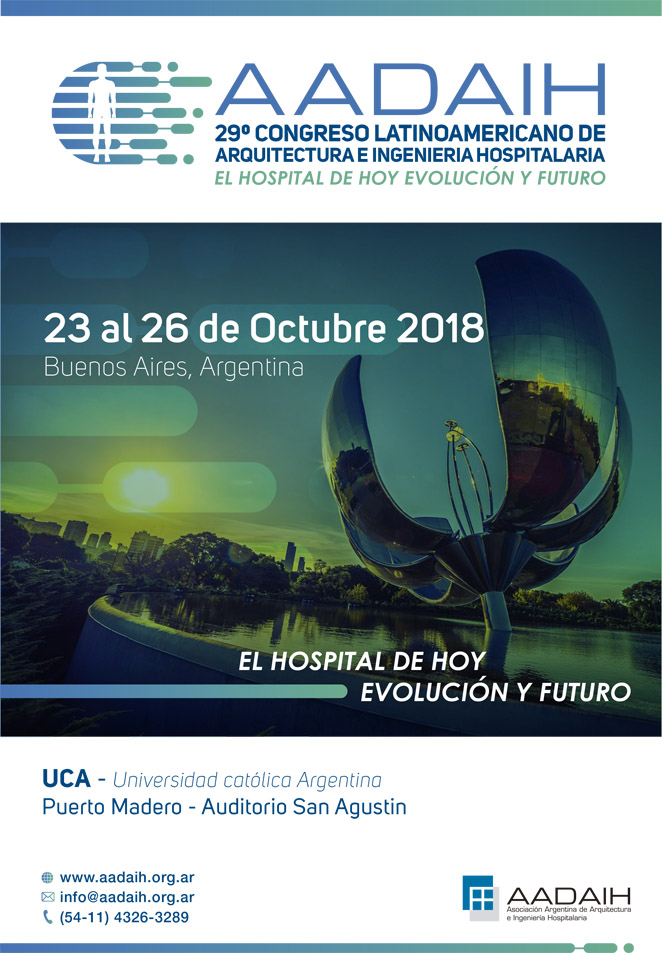 23 - 26 October
UCA - Universidad Católica Argentina, Puerto Madero Auditorium San Agustín, Buenos Aires, Argentina
24 October 14:00 - 15:30
Panel 3: Technology Serving the Patient
'The Hospital Today, its Evolution and Future'
Rodrigo Filgueiras, of Industrias Quimetal (a registered Cu+ company) will be representing Antimicrobial Copper at the 29th Latin American Congress of Architecture and Hospital Engineering.
The presentation will provide the latest information on the role Antimicrobial Copper touch surfaces can play in tackling the problem of healthcare associated infections:
Problem Identification
Prevalence of Healthcare Associated Infections
Antimicrobial Properties of Copper
Scientific Evidence
Return on Investment
More Information
The speaker has a degree in argonomic engineering and has been Vice President of Industrias Quimetal since 2008.
Copper and copper alloys are engineering materials that are durable, colourful and recyclable and are widely available in various product forms suitable for a range of manufacturing purposes. Copper and its alloys offer a suite of materials for designers of functional, sustainable and cost-effective products.
Copper and certain copper alloys have intrinsic antimicrobial properties (so-called 'Antimicrobial Copper') and products made from these materials have an additional, secondary benefit of contributing to hygienic design. Products made from Antimicrobial Copper are a supplement to, not a substitute for standard infection control practices. It is essential that current hygiene practices are continued, including those related to the cleaning and disinfection of environmental surfaces.