Vithas Granada Hospital in Spain, opened in May 2016, is an ultra-modern facility that treats patients using the latest technology. Antimicrobial copper touch surfaces form part of its bundle of infection prevention measures.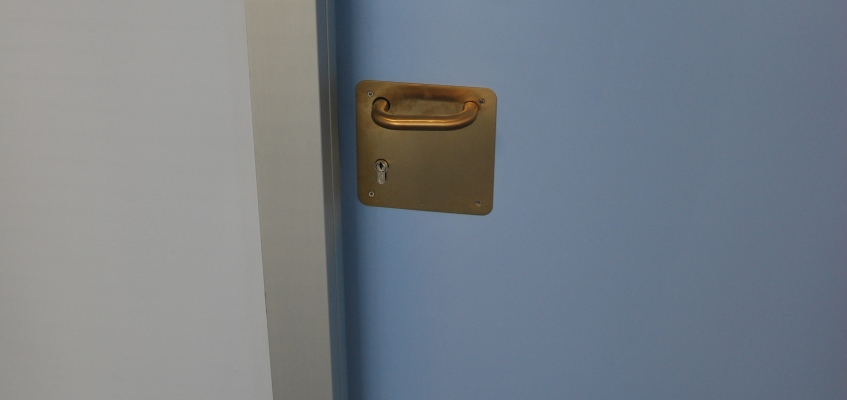 Vithas Hospital in Granada is the most modern private hospital in Andalusia. Within its 13,000 square metres of care space, over 40 specialities converge with cutting edge technology, such as hybrid operating theatres, biological diagnostic imaging and nuclear medicine. Its specialist units include neuroscience, cardiology, opthalmology, orthopaedics, internal medicine and general surgery.
The hospital's intensive care unit and operating theatres are equipped with antimicrobial copper door furniture, helping to protect its most vulnerable patients from the spread of infection.
Dr. Angel Caicoya, Medical Director of the Vithas Group, says of the installation: 'We strive to provide the best possible care to all our patients, using the latest techniques and technologies. We chose antimicrobial copper touch surfaces to strengthen our bundle of infection prevention and control measures, and to help ensure the highest level of patient safety.'
Copper and copper alloys are engineering materials that are durable, colourful and recyclable and are widely available in various product forms suitable for a range of manufacturing purposes. Copper and its alloys offer a suite of materials for designers of functional, sustainable and cost-effective products.
Copper and certain copper alloys have intrinsic antimicrobial properties (so-called 'Antimicrobial Copper') and products made from these materials have an additional, secondary benefit of contributing to hygienic design. Products made from Antimicrobial Copper are a supplement to, not a substitute for standard infection control practices. It is essential that current hygiene practices are continued, including those related to the cleaning and disinfection of environmental surfaces.