A Valparaiso Metro train in Chile was the first of its kind to be equipped with antimicrobial copper hand rails and poles in a move intended to help reduce the risk of infections spreading between the Metro's 18 million annual users and improve the public transport experience.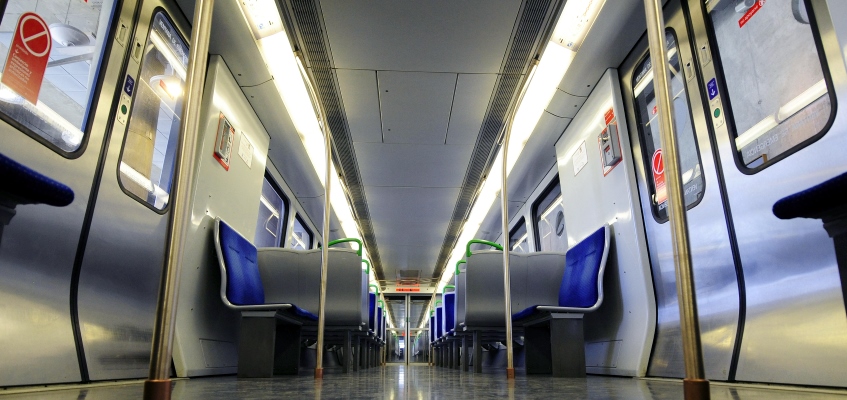 The two-car train can carry up to 800 passengers and is the result of a partnership between Chilean state-owned company Codelco and the world's leading transport company, Alstom. The initiative followed the outfitting of stations on the Santiago Metro with Antimicrobial Copper hand rails, and is planned for extension to other trains and metro networks in Chile.
Thomas Keller, then-CEO of Codelco, said of the project: 'Codelco is a world pioneer in developing Antimicrobial Copper projects to improve people's quality of life, especially in the fields of health and public transport.'
July Friedmann, Vice President of Alstom South Cone, added: 'Improving the travel experience for passengers is in our DNA. We're taking the first step, presenting the world's first copper train, and hope that other networks will be interested in the health benefits it can offer.'
Chile's Minister of Transport and Telecommunications, Pedro Pablo Errazuriz, who was aboard the train for its maiden voyage, noted: 'This is an important initiative that adds to the progress being made by the Valparaiso Metro in enhancing the travel experience. It reaffirms our commitment to strengthening the strategic role of public transport railways.'
The antimicrobial copper hand rails, made by Chilean manufacturers, are a robust copper alloy, which will be hard-wearing and offers a beautiful, instantly-noticeable reminder to passengers that their health is being given top priority.
Copper and copper alloys are engineering materials that are durable, colourful and recyclable and are widely available in various product forms suitable for a range of manufacturing purposes. Copper and its alloys offer a suite of materials for designers of functional, sustainable and cost-effective products.
Copper and certain copper alloys have intrinsic antimicrobial properties (so-called 'Antimicrobial Copper') and products made from these materials have an additional, secondary benefit of contributing to hygienic design. Products made from Antimicrobial Copper are a supplement to, not a substitute for standard infection control practices. It is essential that current hygiene practices are continued, including those related to the cleaning and disinfection of environmental surfaces.