Poland's newest electric city bus—Solaris Urbino 12—is the world's first to feature handrails made from antimicrobial copper, which will continuously destroy germs deposited on their surfaces, helping reduce the spread of infection between passengers.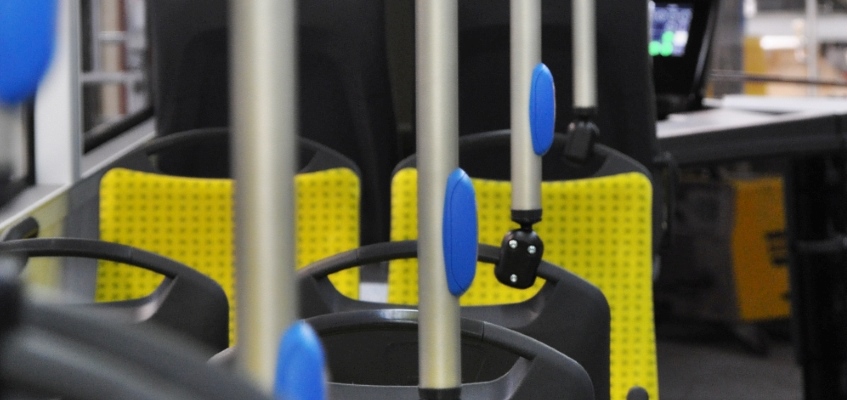 Handrails are among the most frequently-touched surfaces on a bus, which prompted the decision to make them from an inherently hygienic material. Manufactured by local company STER, the rails are engineered to be lightweight, and the solid copper alloy chosen is attractive and colour stable with the added benefit of being antimicrobial.
Copper rapidly destroys germs that can be picked up, unseen, from frequently-touched surfaces in the environment, potentially causing an illness. These include bacteria, such as E. coli, and viruses, such as influenza and the 'winter vomiting bug', norovirus. Fewer germs on surfaces mean less risk of infections spreading between people touching them.
The Solaris Urbino 12—winner of Best City Bus in the Bus of the Year 2017 competition—combines environmentally-friendly electric technology with the public health benefits of antimicrobial copper.
'Antimicrobial copper handrails are an innovative solution in European public transport,' explains Maciej Szymanski, CEO of STER.' We are delighted that they have become an important feature of this award-winning vehicle.'
The bus is on sale now to operators across Europe.
Copper and copper alloys are engineering materials that are durable, colourful and recyclable and are widely available in various product forms suitable for a range of manufacturing purposes. Copper and its alloys offer a suite of materials for designers of functional, sustainable and cost-effective products.
Copper and certain copper alloys have intrinsic antimicrobial properties (so-called 'Antimicrobial Copper') and products made from these materials have an additional, secondary benefit of contributing to hygienic design. Products made from Antimicrobial Copper are a supplement to, not a substitute for standard infection control practices. It is essential that current hygiene practices are continued, including those related to the cleaning and disinfection of environmental surfaces.