A patient safety initiative led by an Ear, Nose and Throat Consultant at the Bostonian Sleep Clinic in Lincolnshire harnessed the inherent antimicrobial efficacy of copper to help address the problem of antibiotic-resistant bacteria in hospitals.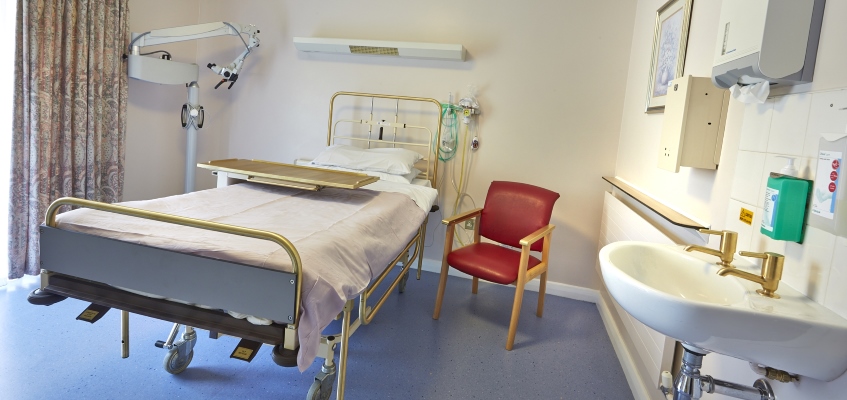 Michael Oko – ENT Consultant and Clinical Lead, and Department of Health Advisor on Obstructive Sleep Apnoea – championed the replacement of key high-touch surfaces with antimicrobial copper equivalents, beginning with bed rails, cabinet handles, chair arms, grab rails, hand rails, light switches, taps and coat hooks.
'Replacing the surfaces most often touched by staff, patients and visitors with antimicrobial copper equivalents will help reduce the risk of infections spreading via these surfaces,' Mr Oko said. 'It can be used as an adjunct to other infection control measures – such as regular hand washing and surface cleaning and disinfecting – to improve patient safety.
'Reducing the rate of infections means a substantial reduction in a patient's length of stay, a reduction in their mortality risk and a reduction in overall treatment costs. Antimicrobial copper surfaces make sense from a patient safety point of view as well as a financial one.'
'In any clinical environment, certain surfaces will be touched maybe hundreds of times, by dozens of people, every day,' explains Andrew Cross of ACT Surfaces, who is working on the Bostonian project. 'These are the key touch surfaces to identify as they will offer the most benefit when replaced with antimicrobial copper equivalents.
'Part of the service ACT Surfaces offers is working with the hospital infection control team to identify those 'problem' touch surfaces in a given facility which, when upgraded to antimicrobial copper, will reduce the infection risk to patients and yield the best clinical savings.
'Payback or return on investment will be quickest when items are upgraded to copper during new-build, or scheduled refurbishment or renovation, but with The Bostonian, the solid scientific and clinical evidence of efficacy and cost-effectiveness is so compelling that the client felt they had to act immediately.'
Mr Oko was keen to source the new products locally, and so ACT Surfaces invited Norwich-based company Brass Age to supply their VETOBAC antimicrobial copper range and manage the project.s.
Copper and copper alloys are engineering materials that are durable, colourful and recyclable and are widely available in various product forms suitable for a range of manufacturing purposes. Copper and its alloys offer a suite of materials for designers of functional, sustainable and cost-effective products.
Copper and certain copper alloys have intrinsic antimicrobial properties (so-called 'Antimicrobial Copper') and products made from these materials have an additional, secondary benefit of contributing to hygienic design. Products made from Antimicrobial Copper are a supplement to, not a substitute for standard infection control practices. It is essential that current hygiene practices are continued, including those related to the cleaning and disinfection of environmental surfaces.