In a world first, Bezannes—a town in Northern France—installed antimicrobial copper door handles and stair rails in its city hall, social welfare institution and cultural centre, as well as a primary school. These hygienic surfaces are intended as a symbol of the town's readiness to innovate and improve.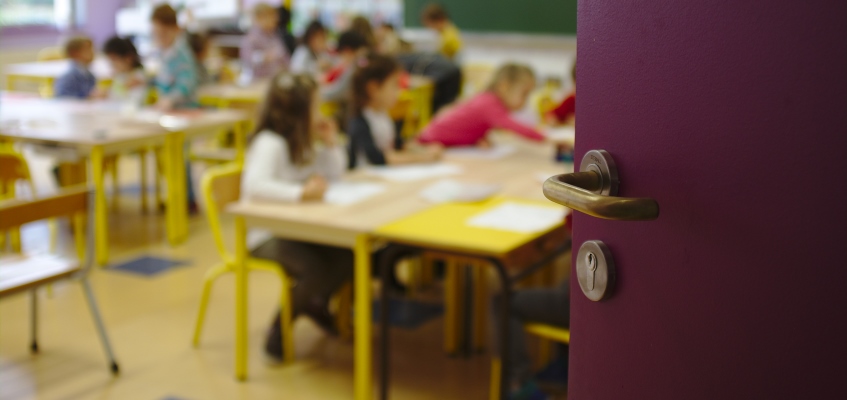 Bezannes' Municipal Team chose high-traffic facilities, of the sort where infections can spread rapidly between users, to receive the new copper hardware, supplied by local company Steriall.
'We can't ask local investors to innovate whilst doing nothing ourselves,' explained Bezannes Mayor Jean-Pierre Belfie. 'We have to be an actor in development. We want to close the door on infections and care for our children, teachers, administrative personnel and visitors.'
With over 160 students, Sylvain Lambert Primary School was also pleased with the added protection of its new antimicrobial copper surfaces.
Professor Sophie Gangloff, of the University of Reims' Microbiology Department, noted: 'As we know, germs can survive for days or even months on frequently-touched surfaces, and whilst regular cleaning of hands and surfaces can limit the transmission of these germs, they're not enough to protect everybody. Consequently, antimicrobial copper is very interesting for public spaces and hospitals, even more so thanks to its efficacy against antibiotic-resistant bacteria.
'Installing these antimicrobial copper surfaces at the school will reduce the amount of germs being passed between children and their teachers, decreasing the number of infections among them. This will also have an impact on parents!'
Copper and copper alloys are engineering materials that are durable, colourful and recyclable and are widely available in various product forms suitable for a range of manufacturing purposes. Copper and its alloys offer a suite of materials for designers of functional, sustainable and cost-effective products.
Copper and certain copper alloys have intrinsic antimicrobial properties (so-called 'Antimicrobial Copper') and products made from these materials have an additional, secondary benefit of contributing to hygienic design. Products made from Antimicrobial Copper are a supplement to, not a substitute for standard infection control practices. It is essential that current hygiene practices are continued, including those related to the cleaning and disinfection of environmental surfaces.