Arsakion School is among the oldest and most prestigious private schools in Greece, educating over 12,000 students from various sites in Athens. After the school's management were approached by the Hellenic Copper Development Institute about the antimicrobial properties of copper, they opted to install antimicrobial copper touch surfaces at three schools.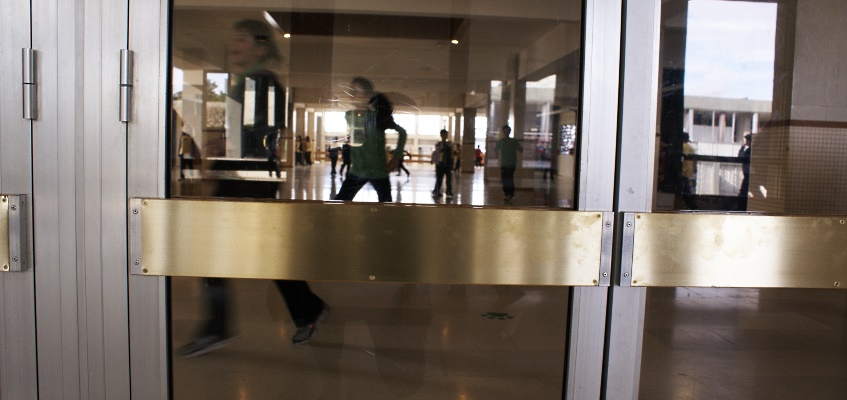 Two of the chosen facilities – a primary school and a high school – are located in Ekali, and the third is a primary school in Psychiko. The installation was completed in two stages, beginning with the primary schools in December 2010 and finishing with the secondary school in April 2012.
The items upgraded to antimicrobial copper were:
Door handles for all classrooms (more than 170 pairs).
Push plates on external doors (around 200).
Stair hand rails (more than 400 metres).
The raw material – brass – was supplied by Fitco SA and the finished products were created and installed by Convex.
Antony Nicolaidis, Project Manager at Convex, said of the installation: 'We tried to have everything installed in a relatively short time, keeping in mind we had to remove the old handles and bannisters, without causing significant disruption. It was a difficult task, but we managed pretty well thanks to the exemplary cooperation of the school's technical staff and assistance from HCDI. Safety was a very important issue for us, since we were in school buildings, so we took special care in finalising the design of and constructing parts for all the products.'
Copper and copper alloys are engineering materials that are durable, colourful and recyclable and are widely available in various product forms suitable for a range of manufacturing purposes. Copper and its alloys offer a suite of materials for designers of functional, sustainable and cost-effective products.
Copper and certain copper alloys have intrinsic antimicrobial properties (so-called 'Antimicrobial Copper') and products made from these materials have an additional, secondary benefit of contributing to hygienic design. Products made from Antimicrobial Copper are a supplement to, not a substitute for standard infection control practices. It is essential that current hygiene practices are continued, including those related to the cleaning and disinfection of environmental surfaces.