Hospitals guard against the spread of infection using a range of measures, including hand washing and ensuring surfaces are regularly cleaned. Antimicrobial copper works alongside these as additional protection.
What is antimicrobial copper?
​Germs die rapidly on copper and many copper alloys, preventing them from being picked up on someone's hand and potentially spreading an infection. These hygienic materials are called 'antimicrobial copper'.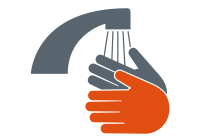 How is it used?
Surfaces people touch often—such as bed rails, door handles and taps—can be made from antimicrobial copper, which kills germs 24/7, in-between regular cleans. These solid materials won't wear away—unlike a coating—and continue working for the lifetime of the product.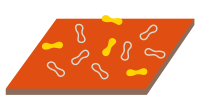 Do antimicrobial copper surfaces need cleaning?
Antimicrobial Copper surfaces should be cleaned in the same way as non-copper surfaces. They will naturally darken over time, but this does not make them less effective—in fact, it enhances their germ-killing properties!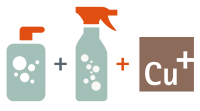 What do antimicrobial copper surfaces look like?
Copper alloys come in many different colours, from copper-red to bronze, golden brass and even copper- nickels that look like stainless steel. Whatever the colour, when you see antimicrobial copper, you're seeing a helping hand in the fight against infections.



The above is also available in poster form, designed for use in facilities where antimicrobial copper surfaces have been installed. Click the link below to download it as a PDF.
Copper and copper alloys are engineering materials that are durable, colourful and recyclable and are widely available in various product forms suitable for a range of manufacturing purposes. Copper and its alloys offer a suite of materials for designers of functional, sustainable and cost-effective products.
Copper and certain copper alloys have intrinsic antimicrobial properties (so-called 'Antimicrobial Copper') and products made from these materials have an additional, secondary benefit of contributing to hygienic design. Products made from Antimicrobial Copper are a supplement to, not a substitute for standard infection control practices. It is essential that current hygiene practices are continued, including those related to the cleaning and disinfection of environmental surfaces.